The Elbert Express: It's the Senate's Turn to Step Up This Summer!
Messages Sent So Far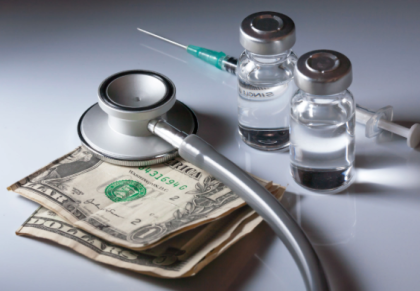 The U.S. House voted to repeal the health and economic tragedy that is ObamaCare. That bad law did not have the best interests of everyday Americans, like you, in mind.
Join me in demanding an AmericaCare plan that drastically lowers monthly costs, promotes freedom, and doesn't punish your family members that suffer from "pre-existing conditions." Tell the U.S. Senate to PASS AMERICACARE THIS SUMMER!
Dear U.S. Senators and U.S. Representative:
Dear lawmakers:
You were elected to serve the citizens. That's why, as your constituent, I'm calling on you now to join your colleagues in the House and vote to REPEAL OBAMACARE -- and pass AmericaCare -- this summer.

My family is one vote away from being free of the high costs and poor choices provided by this bad law. So, please, Senators, kill ObamaCare and replace it with an "AmericaCare" that truly works for everyday American families, like mine.

With hope you'll do what's right by your constituents,
Sincerely, YOUR NAME AND ADDRESS
Public Comments
Public Comments (125)
Jun 13th, 2017
Someone from Casper, WY writes:
Forget about replace! That just means create an alternative Obamacare, and that defeats the purpose of the repeal!
Jun 13th, 2017
Colleen Q. from Humble, TX writes:
We need "common sense" Medical Care. It is reasonable for companies to make money, but we HAVE TO draw a line. It's great to make money, but not usery. There needs to be a system that works for all.
Jun 13th, 2017
Dennis B. from Double Springs, AL signed.
Jun 13th, 2017
Arthur T. from Oceanside, CA writes:
There is no way to resuscitate ObamaCare. The only honorable path is to pull the plug on this failed law. It is time to enact legislation that has a chance to rescue those abandoned by healthcare providers. The fault lies with Democrats, and if they are unwilling to work with Republicans on healthcare reform, the Democrats will forever own this catastrophic mess.
Jun 13th, 2017
Charlene W. from Richardson, TX writes:
we don't want the Democrats to gain control of Congress in 2018, PLEASE see to it that health care is taken care of!
Jun 12th, 2017
Shelley T. from Knightdale, NC writes:
Repeal Obamacare--don't replace it! Let the free market do that.
Jun 12th, 2017
James F. from Hemet, CA writes:
People should have a choice, not on healthcare provider. Break down the barriers and let the insuance companies compete for our business.
Jun 12th, 2017
Don D. from Platte City, MO signed.
Jun 12th, 2017
Beverly L. from Richmond, VA writes:
No government healthcare!! Get rid of Obamacare period!! Private sector healthcare is best. No government entanglement!
Jun 12th, 2017
Robert R. from Burleson, TX writes:
We know that it can be passed with 51 votes using reconciliation so let's do it.