Tell Congress: Vote Against Drone Surveillance, Abuses!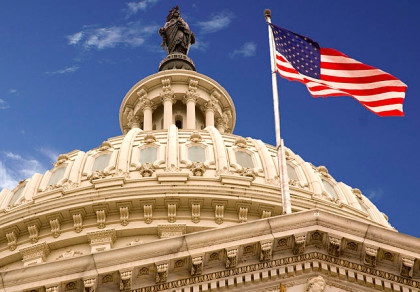 Sen. Rand Paul is sponsoring legislation that protects individual privacy against unwarranted governmental intrusion through the use of the unmanned aerial vehicles commonly known as drones; his "Preserving Freedom from Unwarranted Surveillance Act" will protect Americans' personal privacy.
"Like other tools used to collect information in law enforcement, in order to use drones a warrant needs to be issued. Americans going about their everyday lives should not be treated like criminals or terrorists and have their rights infringed upon by military tactics," Sen. Paul said.
The Preserving Freedom from Unwarranted Surveillance Act also:
1. Prohibits the use of drones by the government except when a warrant is issued for its use in accordance with the requirements of the Fourth Amendment.
2. Includes the following exceptions:
1) patrol of national borders;
2) when law enforcement possesses reasonable suspicion that under particular
circumstances, swift drone action is necessary to prevent "imminent danger to life;"
3) high risk of a terrorist attack
3. Allows any person to sue the government for violating this Act.
4. Specifies that no evidence obtained or collected in violation of this Act can be used/admissible as evidence in a criminal, civil, or regulatory action.
TAKE ACTION WITH CONSERVATIVE ACTION ALERTS AND TELL CONGRESS TO SUPPORT THE PRESERVING FREEDOM FROM UNWARRANTED SURVEILLANCE ACT! ADD YOUR NAME BELOW AND SEND YOUR MESSAGES TO LAWMAKERS.
(Source: Paul.Senate.gov)
Post Public Comments
Public Comments (1,586)
Dec 8th, 2014
Someone from Thorndale, PA signed.
Dec 6th, 2014
Someone from Coatesville, PA signed.
Dec 3rd, 2014
Johanson K. from Newark, DE writes:
I am a victim of illegal surveillance.
Oct 21st, 2014
Someone from Lockwood, MO signed.
Sep 29th, 2014
Spencer F. from Los Angeles, CA signed.
Jul 30th, 2014
Mary G. from La Porte, TX signed.
Jul 28th, 2014
Someone from South Ozone Park, NY signed.
Jul 16th, 2014
Shanae W. from Carson City, NV writes:
This is wrong. You know it's wrong. Have faith in people and they will have faith in you.
Jun 25th, 2014
Alexis M. from Fort Myers, FL writes:
Drones is Made in USA(World Genocide of USA)
Jun 19th, 2014
Someone from Boynton Beach, FL writes:
This is inappropriate conduct that infringes upon the rights of the people of the United States of America. What this countries rights and freedoms stand for should not become tarnished. I plan to serve this beautiful country, and it's diverse people, and this is not what I want to be fighting for. God bless America and it's people.