Tell Congress: Stop Obama from Hiking Vet Pay
Obama Trying to Hike the Fees on Veterans' Health Benefits -- Tell Congress to STOP HIS ATTACK ON VETS!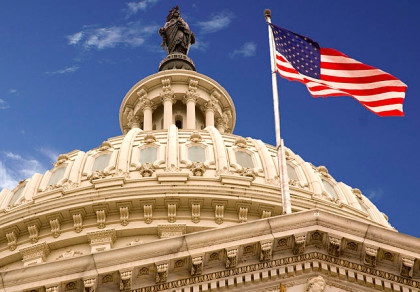 Obama Trying to Hike the Fees on Veterans' Health Benefits -- Tell Congress to STOP HIS ATTACK ON VETS!
ALERT: Barack Hussein Obama has released his proposed defense budget… and he is raising the cost that Veterans pay for their healthcare by up to 345 PERCENT, just to force them into OBAMACARE!
As reported in the Washington Free Beacon, "The Obama administration's proposed defense budget calls for military families and retirees to pay sharply more for their healthcare, while leaving unionized civilian defense workers' benefits untouched. The proposal is causing a major rift within the Pentagon, according to U.S. officials. Several congressional aides suggested the move is designed to increase the enrollment in Obamacare's state-run insurance exchanges."
YOU READ THAT RIGHT -- Barack Hussein Obama is playing dirty politics to try to FORCE Veterans to go onto Obamacare! NOW WE HAVE TO FIGHT BACK TO MAKE SURE OBAMA FAILS!
DEMAND THAT CONGRESS REJECT OBAMA'S ATTEMPTS TO HIKE FEES ON MILITARY RETIREE BENEFITS: SIGN THE PETITION AND SEND YOUR MESSAGES BELOW!
Post Public Comments
Public Comments (57)
Sep 5th, 2013
Robert L. from Old Hickory, TN signed.
Mar 21st, 2013
Someone from Merced, CA signed.
Dec 1st, 2012
Karamjit S. from Cherry Hill, NJ signed.
Nov 10th, 2012
Leigh C. from Fort Riley, KS signed.
Oct 11th, 2012
Someone from Golden, CO writes:
We would never ask the President for such thing! These men and women of our Armed Forces have earned it, without question! They have every right to expect the best care or payment for giving of themselves, so you can live in freedom without the loss of limb or sight, etc. that you can enjoy! Any decrease in pay should start with the Congress and the Senate who have unlimited health care, etc.; lets not destroy the only source we have to defend America by demanding such thoughtlessness!
Aug 20th, 2012
Someone from Copperhill, TN signed.
Mar 18th, 2012
S.L. M. from Torrance, CA signed.
Mar 17th, 2012
Janie H. from Madisonville, TN signed.
Mar 16th, 2012
Jeanne L. from Huntsville, AL writes:
When my husband joined the Air Force, one of the benefits was medical care for life, if you stayed in to retire. Why is a UNION contact not to be broken, but it is OK to break contracts with our military men and women??
Mar 14th, 2012
Morris D. from Brownwood, TX signed.