Tell Congress: Stop Borrowing!
Our children and grandchildren will be the ones to pay for Congress' negligence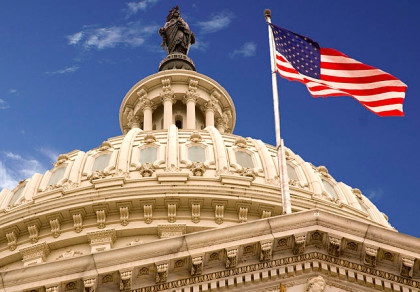 We're borrowing money from countries like China and Saudi Arabia, making us indebted to them and no longer the global super power we once were. It's embarrassing and sad that our children and grandchildren will be the ones to pay for Congress' negligence.
We were once a nation of indedependent workers and entrepreneurs. Now nearly 1 in 5 Americans depend on the government to take care of them. The very mention of rolling back these dependency programs brings screams of "you hate so and so," and no spending can ever be cut.
We need to demand Congress take action before it's too late. We can either continue on this path of increased spending and borrowing, or we can turn things around and protect our childrens' financial future.
Post Public Comments
Public Comments (246)
Oct 5th, 2013
Chris S. from Culpeper, VA signed.
Apr 4th, 2013
Richard L. from Nixa, MO signed.
Feb 26th, 2013
Jennifer C. from Argyle, WI signed.
Oct 9th, 2012
Karein R. from Peoria, AZ signed.
Apr 4th, 2012
Santo A. from Thomasville, NC signed.
Mar 28th, 2012
Someone from East Hanover, NJ signed.
Mar 24th, 2012
Rhonda Y. from Pacific Beach, WA signed.
Mar 23rd, 2012
Teresa v. from Custer, WA writes:
We are aware of your plans to implement the UN's Agenda 21 and foreign protocols on a local level and in direct opposition to your Oath of office. Crossing your fingers behind your back didn't count when you swore to uphold the U.S. Constitution. Never has a country taxed itself into prosperity by forwarding debt to the next generation. Our Rule of Law is based only on American jurisprudence which in turn is derived from Common Law and Natural Law, but never the laws of foreign nations . 'We the People' know Congress' debt-spending patterns alone are undermining our Liberty and Security, and far outweigh their other errors in judgment. I urge my Congressional Representatives to restore sound money principles and fiscal responsibly to their mandate to govern wisely at the Peoples' direction.
Mar 23rd, 2012
Ralph E W. from Hillsville, VA writes:
STOP THE BORROWING AND SPENDING OF MONEY WE DON'T HAVE
Mar 23rd, 2012
Ralph E W. from Hillsville, VA writes:
CONGRESS NEEDS TO STOP BORROWING AND SPENDING MONEY WE DON'T HAVE AND WILL NEVER BE ABLE TO PAY BACK