Tell Congress: PASS H.R. 4380 and DEFUND the Gun-Grabbers!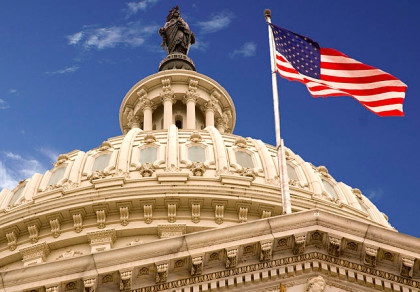 U.S. Rep. Steve Stockman from Texas has introduced a very important bill: the Gun Confiscation and Registration Prevention Act.
With individual state and local governments marching towards tracking and confiscating firearms, this bill – H.R. 4380 – would ensure that no federal funds are used to trample on the natural and constitutional right to freely and privately "keep and bear arms."
States like California, Hawaii, Massachusetts – and now New York via their recently enacted unsafe "Safe Act" – rely in part on federal dollars to carry out their tyrannical policing efforts and we've got to call on U.S. lawmakers turn off the financial pipeline!
Contact federal lawmakers today and tell them to co-sponsor H.R. 4380.
Take Action! Add your name below and tell your U.S. Representative and Senators to PASS H.R. 4380 and CUT-OFF FUNDING to gun-grabbing state and local governments! No federal dollars for disarmament!
Post Public Comments
Public Comments (266)
Feb 20th, 2018
Dennis S. from PINE GROVE, PA signed.
Dec 16th, 2014
Thomas R. from Hurricane, UT signed.
Dec 3rd, 2014
Julie J. from Palos Park, IL signed.
Nov 13th, 2014
Kimberly D. from Parkville, MD signed.
Sep 4th, 2014
Someone from Tampa, FL signed.
Aug 25th, 2014
Richard F. from Semmes, AL signed.
Aug 23rd, 2014
Someone from Hastings, MN writes:
NO AMENESTY FOR ILLEGALS!
Aug 22nd, 2014
Terry T. from Jasper, GA signed.
Aug 19th, 2014
George Z. from Thonotosassa, FL writes:
The 2nd Amendment is the founders greatest gift to Americans. "No free man shall ever be debarred the use of arms." - Thomas Jefferson
Aug 15th, 2014
Someone from Largo, FL signed.