Tell Congress: Keep Presidential Term Limits, Oppose H.J. Res. 15
New York Representative Supports a Resolution that would Abolish Presidential Term Limits ...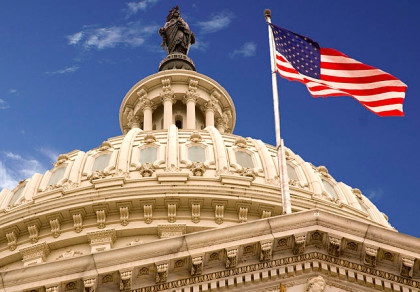 On January 4, New York Representative Jose Serrano introduced H.J. Res. 15 -- a resolution to repeal the 22nd Amendment and thereby abolish presidential term limits.
H.J. Res. 15 is currently in the House Judiciary Committee, and lacks co-sponsors. In order to succeed, it must pass both the House and the Senate, and have support among at least 3/4 of the fifty state governments.
In 1947, the 22nd Amendment passed in Congress and was later ratified in 1951.
The Amendment was created by Congress to prevent three and four term U.S. Presidents, like Franklin Delano Roosevelt.
Term limits are a good thing and must remain.
Tell Your Lawmakers to OPPOSE the Repeal of the 22nd Amendment, H.J. Res. 15. Sign the petition and message lawmakers below.
Post Public Comments
Public Comments (4,095)
Dec 12th, 2014
Someone from Newark, OH signed.
Dec 12th, 2014
Ashlie S. from New Bloomington, OH signed.
Nov 28th, 2014
Gil C. from Chicago, IL signed.
Nov 13th, 2014
Kimberly D. from Parkville, MD signed.
Nov 4th, 2014
nae'mir j. from Clementon, NJ writes:
I believe this could end gridlock and needs to passed. This resolution is not to say there will be a dictator in America. This won't affect the number of years per term as it can only affect the amount of terms. In essence to have a dictator, everyone would need to elect the same guy forever.
Nov 3rd, 2014
Someone from Las Vegas, NV signed.
Oct 28th, 2014
Someone from Hastings, MI signed.
Oct 26th, 2014
john p. from Rome, GA signed.
Oct 4th, 2014
Someone from Bastrop, TX signed.
Sep 11th, 2014
Someone from Columbus, OH signed.