Tell Congress: Eric Holder Must Resign!
Operation "WHITE GUN" is eerily similar to Fast and Furious; "apparently guns got away again."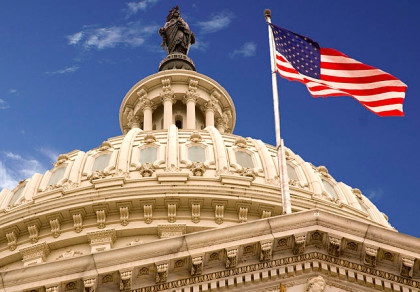 Eric Holder must resign as Attorney General. As the nation's top law enforcement person, he refuses to objectively enforce the law and represent the American people.
Questions:

· Who knew about Operation "White Gun?"

· Did Eric Holder or Barack Obama know?

· What did they know?

· And when did they know about it?

· How many more murders will happen?

It seems like no one in Washington knows -- especially Eric Holder.

The most anti-gun President and most anti-gun Attorney General have an ulterior motive: they want to use their failed operations and gun-runnng schemes to to convince the public to support supranational gun-control through the United Nations.
Please send letters to Congress demanding that Eric Holder resigns!
Post Public Comments
Public Comments (1,509)
Dec 12th, 2014
Someone from Grove City, OH signed.
Sep 26th, 2014
Someone from Centralia, WA signed.
Sep 11th, 2014
Jon H. from Altoona, PA signed.
Jul 23rd, 2014
kris p. from Blairstown, NJ signed.
Jul 13th, 2014
Someone from Houston, TX signed.
Jul 3rd, 2014
Someone from Kirkland, WA signed.
Apr 11th, 2014
Christiane M. from Huntersville, NC writes:
He's the worst AG in history. He is racially biased and has done nothing good in his position. It's time for him to step down.
Feb 14th, 2014
Terry H. from East Hartford, CT writes:
Eric Holder must go he has refused to follow the law that is in place for prosecuting the big banks for fraud. Since he is being paid off by them he is clearly not for the citizens of USA.
Nov 19th, 2013
Robert P. from San Diego, CA signed.
Nov 10th, 2013
Someone from Vail, AZ signed.