Stop Sharia in America: Tell Leaders to Reintroduce H.R. 973
What is H.R. 973? This is a simple, short bill designed to protect Americans from being forced under laws which we did not enact, but were enacted by foreign powers or foreign peoples.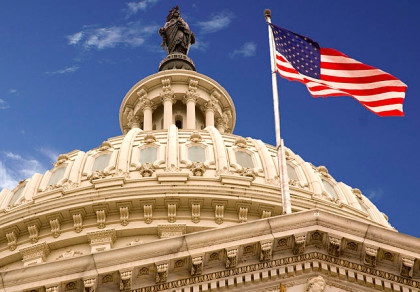 Sharia law in the United States is a matter of grave, public concern.
That's why Congress must prohibit the use of foreign law in the United States court system.
In the 112th Congress existed a bill that would've done this very thing — former House Resolution 973.
As the "Islamization" of America is taking place right now, urge your members of Congress to reintroduce former Rep. Sandy Adams' H.R. 973 to keep foreign law out of American courts.
The Constitution must never be subverted!
Post Public Comments
Public Comments (32,209)
Sep 30th, 2019
Someone from Citrus Heights, CA signed.
Jun 3rd, 2018
Donald M. from Sarah, MS signed.
Dec 28th, 2016
Harold H. from Miamisburg, OH writes:
This is THE UNITED SATES OF AMERICA established by the US Constitution.
Oct 29th, 2016
donald M. from Sarah, MS signed.
Sep 11th, 2016
Carrie F. from Chesapeake, VA signed.
Aug 23rd, 2016
kyle e. from San Antonio, TX signed.
Jul 15th, 2016
Someone from Manchester, NH signed.
Jul 15th, 2016
Someone T. from Midlothian, TX signed.
May 9th, 2016
Kyle E. from Washington, DC signed.
Apr 1st, 2016
Bill W. from Hilliard, OH writes:
Don't dare say what i'm thinking. Too damn far from Politically Perfect, but i'lll try. If you don't like my constitution or my flag, "GET THE HELL OUT OF MY COUNTRY"