Stop Sharia in America: Tell Leaders to Reintroduce H.R. 973
What is H.R. 973? This is a simple, short bill designed to protect Americans from being forced under laws which we did not enact, but were enacted by foreign powers or foreign peoples.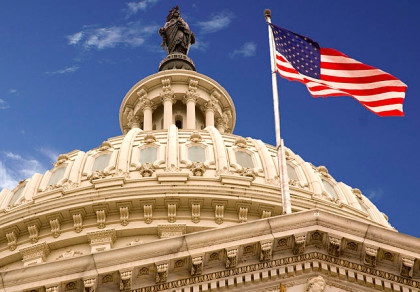 Sharia law in the United States is a matter of grave, public concern.
That's why Congress must prohibit the use of foreign law in the United States court system.
In the 112th Congress existed a bill that would've done this very thing — former House Resolution 973.
As the "Islamization" of America is taking place right now, urge your members of Congress to reintroduce former Rep. Sandy Adams' H.R. 973 to keep foreign law out of American courts.
The Constitution must never be subverted!
First, Enter Your Zip Code