Say 'NO!' to the F.C.C. Internet Takeover
Send a personalized message to the Federal Communications Commission and tell them to OPPOSE the plan to regulate the Internet.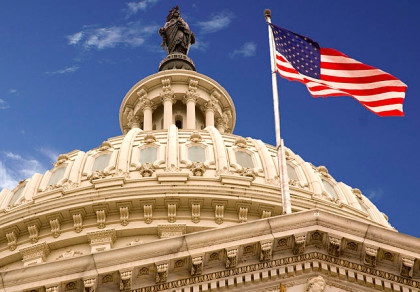 On February 4, Federal Communications Commission Chairman Tom Wheeler proposed that the federal government reclassify the Internet from an 'information service' to a 'telecommunications service' in the name of keeping it 'fair' -- a plan that came straight from Barack Obama's desk. Of course, this is nothing more than a pass for Big Government to expand its regulatory power at the expense of digital freedom.
Like all innovation, the Internet wasn't created by government… and government certainly has no power to control it. Nowhere in the Constitution is there a provision providing the federal government with power to regulate the free-flow of information. In fact, such an idea flies in the face of the First Amendment.

ConstitutionAlly is calling every American to sign our petition and message the FCC, prior to their February 26 vote on Obama's plan. Take Action: Say 'NO!' to the OBAMA-FCC Internet takeover.
Add your name below and send your message to the FCC now!
(ConstitutionAlly is a project of Constitutional Rights PAC -- www.ConstitutionalRightsPAC.com.)
Post Public Comments
Public Comments (1,571)
Mar 15th, 2015
Someone from Hot Springs National Park, AR signed.
Mar 4th, 2015
Someone from San Diego, CA signed.
Mar 3rd, 2015
Dennis S. from Frederic, MI signed.
Mar 2nd, 2015
Someone from Denver, CO signed.
Mar 1st, 2015
Bryan H. from Canton, OH signed.
Mar 1st, 2015
Randy G. from Lynchburg, VA signed.
Mar 1st, 2015
noeeff s. from East Orange, NJ writes:
the internet is a constitutional right as described by abe licnoln when he wrote the articles of confederation, dont take it away from me barry the bummer
Feb 28th, 2015
nick g. from Phoenix, AZ signed.
Feb 27th, 2015
Someone from Fairview, TN signed.
Feb 27th, 2015
Mary B. from Cayucos, CA writes: