RIGHTMARCH: Tell Congress to Completely GUT Obamacare!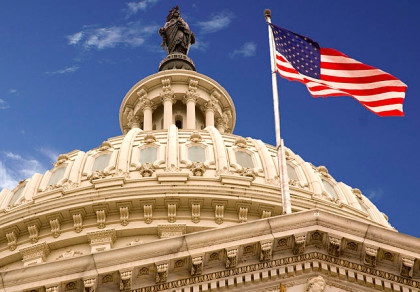 ALERT: The Supreme Court finally announced their verdict on the constitutionality of "Obamacare" -- Barack Hussein Obama's socialist "healthcare" lawk... and they FAILED to strike it down!

THIS IS AN OUTRAGE!!!

Now there is NO EXCUSE -- Congress MUST repeal the "individual mandate" in Obamacare, RIGHT NOW!

NOW is our chance to finally rip out the heart of the socialist monster called OBAMACARE by REPEALING its individual mandate...

BUT WE MUST ACT QUICKLY!

THE SUPREME COURT FAILED to get rid of this socialist healthcare law -- which is why we MUST force Congress to act NOW, and REPEAL THE MANDATE IMMEDIATELY, before it goes into full effect!

HERE'S HOW WE DO THAT: Through a bill introduced in March of last year, entitled the "End the Mandate Act of 2011". The bill is simple, a quick and easy read:

REPEAL OF INDIVIDUAL AND EMPLOYER MANDATES ENACTED BY PATIENT PROTECTION AND AFFORDABLE CARE ACT.

Patient Protection and Affordable Care Act - Effective as of the enactment of the Patient Protection and Affordable Care Act, subtitle F of title I of such Act, as amended by title X of such Act, is hereby repealed.

Health Care and Education Reconciliation Act of 2010 - Effective as of the enactment of the Health Care and Education Reconciliation Act of 2010, sections 1002 and 1003 of such Act are hereby repealed.

IT'S THAT SIMPLE -- and we DO have the votes in the House to pass it. In fact, since the Supreme Court declared that the individual mandate is a TAX, several Senate Democrats who are facing tough re-election battles this year would likely cross over and vote to REPEAL THE MANDATE -- IF we are willing to DEMAND it!

Yes, Obamacare was passed into law against the wishes of the American people -- a HUGE step towards a socialistic takeover of the American healthcare system.

But Obama, Pelosi and Reid didn't count on one thing: the American people, who came out in full force against passage of this bill, are NOT slinking away to lick their wounds in defeat...

WE ARE FIGHTING BACK -- AND WE'RE READY TO REPEAL THE OBAMACARE MANDATE!

TELL CONGRESS TO REPEAL OBAMACARE'S INDIVIDUAL MANDATE: SEND YOUR MESSAGE NOW! ADD YOUR NAME BELOW TO STAND WITH RIGHT MARCH AND SEND YOUR FREE MESSAGES TO THE HOUSE AND THE SENATE!
Post Public Comments
Public Comments (34)
Nov 6th, 2014
John F. from Calera, OK signed.
Sep 8th, 2013
Corinne B. from Oakland, OR signed.
Aug 20th, 2013
Tristan M. from Woods Cross, UT signed.
Aug 3rd, 2013
Diana M. from Harvest, AL signed.
Feb 20th, 2013
larry d. from Prairie Du Chien, WI signed.
Jan 4th, 2013
James Y. from Harrisburg, PA signed.
Dec 1st, 2012
Karamjit S. from Cherry Hill, NJ signed.
Sep 9th, 2012
Thomas D. from Minneapolis, MN signed.
Aug 16th, 2012
Christopher M. from Hattiesburg, MS writes:
Obama is working more for the dismantling of the U.S. Constitution than anything else... I CALL FOR IMPEACHMENT!!!!
Aug 16th, 2012
Someone from Hebron, OH signed.