RIGHTMARCH: Tell Congress that NO SECURE BORDER Equals NO IMMIGRATION BILL!
YES, I want to help DEMAND that Congress say NO to ANY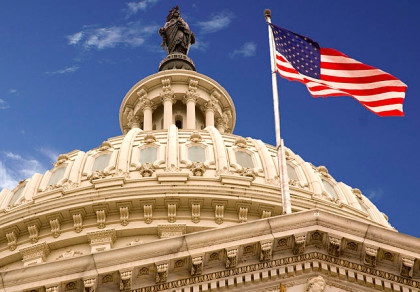 YES, I want to help DEMAND that Congress say NO to ANY "immigration reform" bill until we have a VERIFIED secure border!
Once again, pro-Amnesty forces are trying to ram so-called "immigration reform" down the throats of the American people -- without ANY guarantees of a safe and secure BORDER! We need to mobilize folks to take action right away to force Congress to REJECT any immigration bill unless it SECURES the border FIRST... So we've set up an easy way for you to make your voice heard LOUD AND CLEAR -- you can send a free message to your U.S. Representative AT ONCE, urging that they say NO to "immigration reform" without a secure border -- NOW!
Post Public Comments
Public Comments (22,793)
Sep 5th, 2014
Someone from Olmsted Falls, OH signed.
Aug 12th, 2014
Jimmy B. from Haskell, OK writes:
NO to "immigration reform" without a secure border.We must first secure our border like they promised in the last amnesty that was given,they cannot be trusted to keep their word and fulfill their broken promises to us the AMERICAN people.We cannot give amnesty to those who are entering our country illegally and to support the invasion that Obama has caused,to over whelm our Immigration system,by not enforcing our existing laws as your oath of office demands you do.This ivasion of illegals must be stopped and the children must be returned to their parents,and not use these illegals as pawns and to fulfill Obama's agenda against our citizens security and our nations sovereignty!
Jul 28th, 2014
Bruan B. from Ormond Beach, FL signed.
Jul 17th, 2014
Suzanne M. from Grosse Pointe, MI signed.
Jul 16th, 2014
Connie J. from Ronda, NC signed.
Jul 9th, 2014
Someone from Silver Spring, MD writes:
Obama has gone to far. He is not a King in America. He must be brought to trial for what he has done to this country.Where are the people in the Gov. to get this done ?
Jul 1st, 2014
Jack & Sharon F. from Pleasanton, KS signed.
Jun 27th, 2014
russ j. from Las Vegas, NM writes:
Important - Realize that amnesty is the product of Agenda 21 (U.N.)) open borders policy. People can live here and come here - they just have to get in line.
Jun 24th, 2014
Hon. & Mrs. Paul D. from Anaheim, CA signed.
Jun 23rd, 2014
Someone from Hastings, MN signed.