The Elbert Express: Tell the U.S. Senate to PASS AmericaCare!
Messages Sent So Far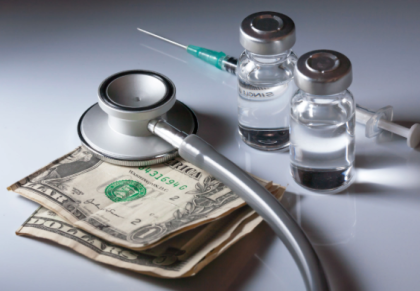 The Members of the U.S. House of Representatives have heard your voice. Just days ago, Congressmen voted to repeal the health and economic tragedy that is ObamaCare. That bad law did not have the best interests of everyday Americans, like you, in mind.
Join me in demanding an AmericaCare plan that drastically lowers monthly costs, promotes freedom, and doesn't punish your family members that suffer from "pre-existing conditions." Tell the U.S. Senate to join their House colleagues and REPEAL OBAMACARE!
Dear U.S. Senators:
You were elected to serve the People. That's why, as your constituent, I'm calling on you now to join your counterparts in the House and vote to REPEAL OBAMACARE today.

My family is one vote away from being free of the high costs and poor choices provided by this bad law. So, please, Senators, kill ObamaCare and replace it with an "AmericaCare" that truly works for everyday American families, like mine.

With hope you'll do what's right by me,
Sincerely, YOUR NAME AND ADDRESS
Public Comments
Public Comments (89)
3 hours ago
Someone from Bradenton, FL writes:
Be sure AmericaCare act contains provisions for pre-existing conditions, And affordable coveirage for older Americans not yet Medicare age, as well as middle and low income families, while maintaining high quality medical care for senior citizens. .
May 26th at 2:28 pm
Faye C. from Suwanee, GA writes:
It is time elected government officials started working for the people who got them their jobs.
May 26th at 1:56 pm
Ron B. from Rocklin, CA writes:
It's time Congressional Democrats and Republicans vote as Americans, with We the People's interests at the forefront, rather than their party interests, or those of the lobbyists, in mind!
1 day ago
Betty H. from Carleton, MI writes:
GET away from party crap and START VOTING FOR AMERICANS AND THEIR BENEFITS !!!!!!!!!
1 day ago
Someone from Raleigh, NC writes:
Please keep your promise to repeal and replace Obamacare.
1 day ago
Walter J. C. from South Pasadena, CA writes:
It is time for the Democrats to STOP the resistance to the President and all of his efforts to turn things around and change the way Washington D.C. does business. Elected representatives need to understand that they are elected to represent their constituents not themselves or their parties agenda to disrupt everything in their quest to oust the president without any proof or legal grounds, because thy cannot believe that the lying criminal candidate they put forth lost the election for them through all of her underhanded dealings with anything that she touched. I'm 74 years old and a veteran and am so embarrassed at what American Politics has become though Democrats not doing their elected duties to the liberal medial bashing and printing fake news, it is time to stop the insanity and get busy for AMERICA.
May 18th, 2017
David R. from Davenport, IA signed.
May 17th, 2017
Patricia W. from Utica, IL writes:
Americans are not all alike: we come in a variety of sizes, shapes, colors. We also have different needs and different values. ONE SIZE FITS ALL DOES NOT WORK! We don't want a health care system: we want to be able to chose the kind of care that fits our needs, whether that means we buy medical insurance to cover medical costs or whether we establish health care savings accounts; or whether we focus on living a healthy lifestyle so we remain healthy and pay any necessary bills as they occur. Variety is what made America great! Mandated health care stifles innovation and discourages responsibility and self-discipline. We can't afford more of that kind of human failure.
May 17th, 2017
Someone from Potosi, MO signed.
May 17th, 2017
Someone from Potosi, MO signed.