Tell Fox News: Drop SPLC's Wayne Besen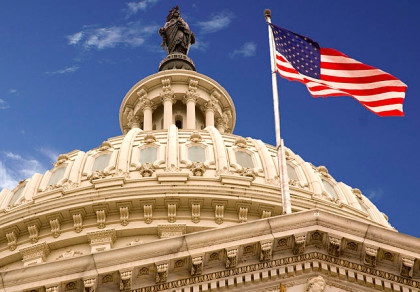 Corroborating News Stories: (1) Pro-Family Groups Urge FOX NEWS to Stop Helping Anti-Christian SPLC; (2) 15 groups to O'Reilly: Drop 'gay' radical.

Action Alert! Bill O'Reilly ignores repeated requests to drop SPLC's Wayne Besen from show

In light of last week's attempted murder of employees at the Family Research Council (FRC), several pro-family organizations (and private citizens) hereby ask Fox News to discontinue guest appearances by homosexual agitator Wayne Besen on the popular O'Reilly Factor TV show.

Besen has a long history of slandering conservative groups and the ex-gay community in language that foments hatred and undermines civil discourse.

Last week Fox News reported that Tony Perkins, FRC's president, blamed the Southern Poverty Law Center (SPLC) and its rhetoric of hateful lies against FRC for helping to create a climate that led to shooter Floyd Corkins' actions, (attempting to kill conservative Christians at FRC for opposing 'gay' marriage).

The SPLC and Wayne Besen are united in demonizing conservative organizations and individuals. Despite repeated complaints about Besen's appearances, producers of the O'Reilly Factor continue to feature Besen, a radical homosexual activist aligned with the SPLC, as a guest commentator.

SELECT HERE TO READ A FULL LIST OF PRO-FAMILY LEADERS SIGNING THIS PETITION.

TAKE ACTION FOUR WAYS:

1) Sign our free petition now, (on this page below), write a free comment, and we will deliver your first name, state, and comments to FOX NEWS and Bill O'Reilly.

2) Send Bill O'Reilly an email (oreilly@foxnews.com) and ask him to "Stop Inviting Wayne Besen and Stop Helping Anti-Christian SPLC."

3) Tweet these words to your friends: "Tell Bill O'Reilly to STOP giving airtime to SPLC anti-Christian haters. Sign the Petition: http://dld.bz/bKfu3 "

4) After you sign below, please share our petition widely on facebook, twitter, and email.

LET'S STOP THE VIOLENCE AGAINST CHRISTIANS WHO DEFEND MARRIAGE = 1 MAN + 1 WOMAN.
Post Public Comments
Public Comments (1,008)
Oct 27th, 2014
DON M. from Hastings, MN signed.
Oct 15th, 2014
steve s. from Azle, TX signed.
Oct 15th, 2014
steve s. from Azle, TX signed.
Oct 14th, 2014
Stefan H. from Port Orchard, WA signed.
Sep 4th, 2014
Eddie F. from Akron, OH signed.
Aug 4th, 2014
DIANNA H. from Marble Falls, TX writes:
'TRUE' CHRISTIANS WORLDWIDE SHOULD PRAY FOR SALVATION FOR BILL O'REILLY & ALL OTHER 'SO-CALLED&DECEIVED' CHRISTIANS WHO ONLY 'THINK' THEY HAVE THEIR TICKETS TO HEAVEN!
Jul 15th, 2014
janet s. from Kalamazoo, MI signed.
Jul 6th, 2014
Keith J. from Gatesville, TX signed.
Jun 27th, 2014
diane r. from Cape Coral, FL signed.
Jun 6th, 2014
Someone from Fort Lauderdale, FL writes:
Utterly stop the SLPC from their evil slander regarding demonizing mainstream Christian ministries.