Stand with Paul Chabot & Tell Congress to Strengthen the Border!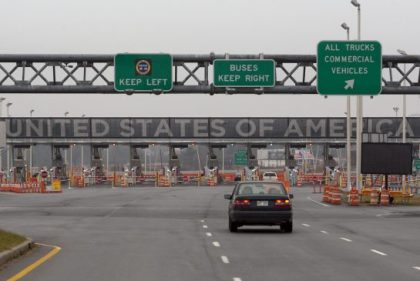 Having spent over 20-years in uniform as a former law enforcement and U.S. military officer, I find it disgraceful that over 100 "sanctuary" cities in America have been taken over by dangerous progressives who don't care about our safety.
If you're as concerned as I am with the direction our nation is going in terms of immigration and borders, take action and contact current U.S. legislators – tell them to fix this mess.
Add your name below to sign and send letters to your U.S. Representatives and Senators today.
Thank you,
Paul
Post Public Comments
Public Comments (93)
Apr 29th, 2016
Debra T. from Groton, CT signed.
Dec 3rd, 2015
Gary T. from Katy, TX writes:
A nation without borders is no longer a nation. It becomes a safe haven for criminals and our mortal enemies. Secure our borders and regain our right to protect ourselves from those who desire to harm us. Secure our borders now!
Nov 21st, 2015
Jimmy F. from Rockdale, TX signed.
Nov 17th, 2015
Scott B. from Fort Worth, TX signed.
Nov 15th, 2015
Patty K. from Floral City, FL signed.
Nov 4th, 2015
Timothy D. from Redlands, CA signed.
Oct 28th, 2015
Christina R. from Highland, CA signed.
Oct 28th, 2015
Francine M. from Blythe, CA signed.
Oct 27th, 2015
Sally O. from Rancho Cucamonga, CA signed.
Oct 27th, 2015
Michael W. from Upland, CA signed.