Tell Congress: Freeze the UN-US Refugee Relocation Plan
Messages Sent So Far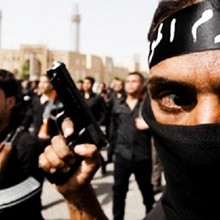 In December 2015, a House Committee released portions of a classified letter revealing that "individuals with ties to terrorist groups in Syria [are] attempting to gain entry into the U.S. through the U.S. refugee program."
With the U.S. State Department working with the United Nations to resettle 100,000+ refugees from the Middle East, Africa, and Asia in cities and towns across the United States by the end 2017, Congress must act now.
After witnessing radicalized refugees take 130 lives in Paris, France – then to see still more lives taken by Radical Islam in our own San Bernardino, California – it is incumbent upon every member of Congress to act in defense of our American Republic and freeze the reception of unvetted refugees.
Fact is, neither members of Congress nor government officials have any real idea of who these refugees are...
Already a U.S. Attorney admitted there's a "terror recruiting problem" amongst refugees in Minnesota -- and Rep. Mike McCaul described the UN-US relocation plan as a "federally funded jihadi pipeline."
If the United States is to open its doors for those seeking asylum, Congress must know the process. We can take no chances with those we allow in our borders -- especially when the refugees are coming from hotbeds of Radical Islamic Extremism.
Take action now and tell Congress to freeze the refugee relocation plan – Add your name below to send a message to your U.S. Representative and Senators.
First, Enter Your Zip Code