Tell Senators: Keep Internet Access, Usage, and E-mail Tax-Free!
The Internet Tax Freedom Act is one of the few bipartisan efforts that legitimately benefits average Americans as it keeps our internet tax-free.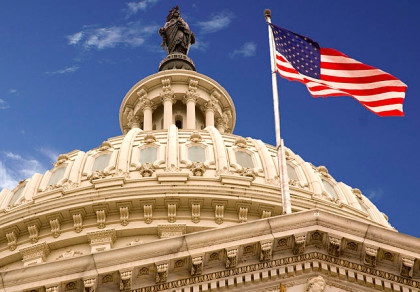 Whether you are aware of it or not, Internet access is currently free of usage taxes because of a 1998 bill signed by President Bill Clinton and renewed twice by President George W. Bush - the Internet Tax Freedom Act.
This important legislation prevents government – federal, state, and local – from laying discriminatory taxes on Internet service, preventing taxes on things like Internet access, Internet usage (bit tax), and even email.
On June 9, the House of Representatives passed H.R. 235 to make the Internet Tax Freedom Act permanent... and now it's time for the United States Senate to do the same.
Take Action! Add your name below and send a letter to each of your U.S. Senators demanding they pass S. 431, the Internet Tax Freedom Forever Act, prior to October 2015!
Post Public Comments
Public Comments (11,787)
Jun 9th, 2016
Rhonda L. from Hull, MA signed.
Dec 4th, 2015
james h. from Carleton, MI signed.
Nov 3rd, 2015
Brian B. from West Palm Beach, FL writes:
thee fcc had no business getting involved in the regulation of the internet in the first place, please dont add insult to injury by taxing it too
Oct 28th, 2015
Brenda S. from Jennings, LA writes:
Live within your budget, government!!!! No more taxes!!!!
Oct 27th, 2015
Jon K. from Norfolk, VA signed.
Oct 26th, 2015
Patty M. from Boerne, TX signed.
Oct 12th, 2015
Steve & Rose M. from Austin, TX writes:
Please do not tax the internet don't the American people deserve something that isn't taxed!
Oct 10th, 2015
Someone from Phoenix, AZ signed.
Oct 9th, 2015
Elinor C. from Hopewell Junction, NY signed.
Oct 7th, 2015
Ralph H. from Alamo, CA signed.