Tell Congress: End Taxpayer-Funded Obamacare Subsidies!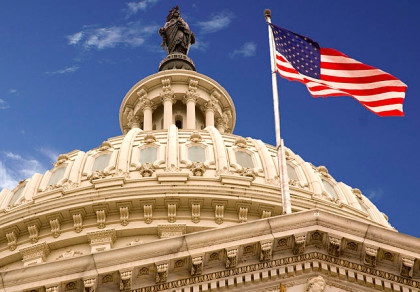 A June 2014 Health and Human Services report reveals that eighty-seven percent of Obamacare-provided health care plans are propped up by federal subsidies - a.k.a. tax dollars.

This said, it's time to tell Congress to pull the plug on these funds immediately.

Obamacare is an unworkable, unpopular, and unconstitutional failure that must be put to an end.

Take action today and contact your elected representatives!

Take Action! Sign the petition and tell your U.S. Representative and Senators to END taxpayer-funded Obamacare subsidies and DEFUND federal healthcare.
Post Public Comments
Public Comments (1,256)
Jul 18th, 2016
randy s. from Mize, MS writes:
I want it to be known very clear, im against obamacare all the way.
Nov 6th, 2015
Clinton S. from Glendive, MT signed.
Mar 17th, 2015
Someone from Old Forge, PA signed.
Mar 13th, 2015
Wendell M. from Carlsbad, NM writes:
Mar 10th, 2015
Forrest B. from Oceanside, CA signed.
Mar 6th, 2015
W.j. G. from Delaware, OH signed.
Feb 27th, 2015
Stephen H. from Mansfield, OH writes:
I do not want one cent of tax payer money to go to funding subsides for Obamacare. This would not be needed if this Unconstitutional Bill had been able to be shown and read by the American People before it was discracefully passed in the middle of the night just before Congress recessed.I the public had known about all the taxes and regulations in it , it would have never have even been considered by the Democrats.This Bill was all about controlling the freedom of the American people and not about helping the uninsured.We were lied to by Obama and the complicit Media over and over again that this alone should show all Americans who and what kind of people we are dealing with.
Feb 27th, 2015
Michael Deitz D. from Lexington, KY signed.
Feb 23rd, 2015
RUSSELL G. from Magalia, CA signed.
Feb 19th, 2015
Someone from Tampa, FL signed.