Tell Congress: Defund All I.R.S. Bonuses!
Though the sequester has kept schoolchildren out of the White House since March 9, the I.R.S. claims it is unable to stop its union employees from receiving as much as $3,500.oo on top of each of their salaries.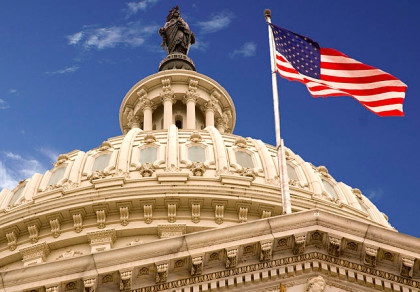 Union employees of the Internal Revenue Service are set to receive $70 million in "discretionary monetary rewards."
That's right; the I.R.S. – the agency presently under the scrutiny of three separate Congressional investigations due to its criminal attacks on conservatives and the First Amendment – is preparing to dish out many millions in employee bonuses!
Senate Finance Committee member Chuck Grassley says, "The IRS always claims to be short on resources, but it appears to have $70 million for union bonuses."
Congress must prevent every single one of these bonuses from being distributed; the fact is: union workers employed by the I.R.S. are not exempt from the rules of sequestration.
Take action! Send letters demanding your U.S. Representative and Senators to completely defund all I.R.S. bonuses! No business-as-usual "rewards" for this criminal agency.
Post Public Comments
Public Comments (1,310)
Nov 28th, 2014
Someone from Kissimmee, FL writes:
The IRS is too corrupt to continue as is. To regain trust in who we send our money to, it must be abolished and replaced with a fair/flat tax. Americans are fed up with lawless obama and his make-believe top lawman, holder. Get rid of them by any means.
Sep 20th, 2014
Pam L. from Fayetteville, AR signed.
Aug 25th, 2014
cheryl h. from Mount Washington, KY signed.
Aug 7th, 2014
Richard L. from Nixa, MO signed.
Jul 20th, 2014
John M. from Island Heights, NJ signed.
Jul 17th, 2014
Edward D. from Cape Coral, FL writes:
The IRS is the club that big government uses to harass and intimidate working citizens, to extract our hard earned dollars for their liberal agendas.
Jul 3rd, 2014
Thomas M. from Belton, SC signed.
Jul 2nd, 2014
Someone from Bridgeton, NJ signed.
Jul 1st, 2014
jonah f. from Prescott Valley, AZ signed.
Jun 29th, 2014
Benjamin B. from Media, PA signed.