Tell Congress: Defund All I.R.S. Bonuses!
Though the sequester has kept schoolchildren out of the White House since March 9, the I.R.S. claims it is unable to stop its union employees from receiving as much as $3,500.oo on top of each of their salaries.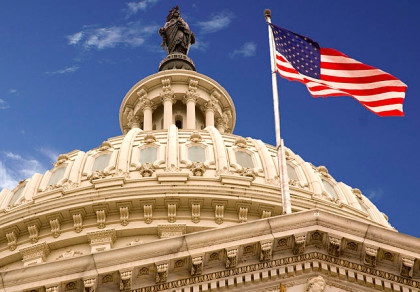 Union employees of the Internal Revenue Service are set to receive $70 million in "discretionary monetary rewards."
That's right; the I.R.S. – the agency presently under the scrutiny of three separate Congressional investigations due to its criminal attacks on conservatives and the First Amendment – is preparing to dish out many millions in employee bonuses!
Senate Finance Committee member Chuck Grassley says, "The IRS always claims to be short on resources, but it appears to have $70 million for union bonuses."
Congress must prevent every single one of these bonuses from being distributed; the fact is: union workers employed by the I.R.S. are not exempt from the rules of sequestration.
Take action! Send letters demanding your U.S. Representative and Senators to completely defund all I.R.S. bonuses! No business-as-usual "rewards" for this criminal agency.
First, Enter Your Zip Code