Send your Representative, Senators, and Obama the full US Constitution and the Bill of Rights!
We The People of the United States are tired of our Public Servants ignoring the Supreme Law of the Land!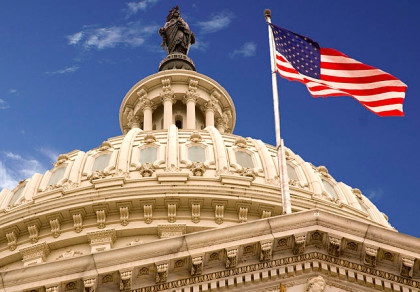 Send a copy of the United States Constitution and the Original Bill of Rights to your U.S. Representative, U.S. Senators, and Barack Obama himself.

Remind them of what they swore to Defend and Uphold!



Public Comments
Dec 11th, 2014
M.F. M. from Twentynine Palms, CA signed.
Nov 28th, 2014
Gil C. from Chicago, IL signed.
Nov 13th, 2014
Kimberly D. from Parkville, MD signed.
Sep 4th, 2014
Someone from Tampa, FL signed.
Aug 26th, 2014
Someone from Douglasville, GA signed.
Jul 15th, 2014
Richard L. from Nixa, MO signed.
Jul 5th, 2014
Someone from Orlando, FL writes:
If you haven't read it I suggest you do and then follow it. Its you job and why you were elected by citizens of America!
Jul 4th, 2014
ANNE AND STEPHEN F. from Covington, LA writes:
KEEP YOUR OATH OR GET OUT OF THE WAY!
Jul 4th, 2014
Bryce H. from Wingate, NC writes:
Jul 3rd, 2014
Judith N. from Westfield, MA writes:
Just thought you should read this and decide to really follow it.
Jul 3rd, 2014
edward b. from Evans City, PA signed.
Jul 3rd, 2014
Louie A. from Alhambra, CA signed.
Jul 3rd, 2014
Georgina A. from Alhambra, CA signed.
Jul 3rd, 2014
Someone from Black Canyon City, AZ signed.
Jul 3rd, 2014
Marilyn S. from Everett, WA signed.
Jul 3rd, 2014
Emily P. from Meadow Vista, CA signed.
Jun 7th, 2014
Crosby A. from Chagrin Falls, OH writes:
This recent failure of trying to drop a nuclear weapon on Charleston N.C. by our own nation is a horrific reality of the elected official on Capitol Hill! It is beyond 911 lies, it is beyond Vietnam, and all other wars...That are own Elect would unleash & allow a nuclear weapon to be detonated upon its own land, and worst of all, its own citizens! The storm of shame and evil has engulfed our nation in tyranny! Not by a weaken foreign enemy, but from within the walls, and halls of injustice of our own nation Government! Our Government has failed its people. Signs of a crumbling Empire, and the wings of the eagle soaring in the stratosphere have been singed by the fires of corruption, rotting the very fibers that hold the Earth in its orbit! And which one of you on Capitol Hill will be the first to say enough! Let me serve my nation in humility, in honor of this great land, serving and upholding its constitution sworn in its declaration there of ? I dare one of you to stand, and anoint the wings of the fallen Eagle, up-root the rotting mummies sitting on their hands in Washington, afraid to shake the worms out of the blankets of justice! Stand up for your ailing people, and once again hear the voices of the people of this great land, gladly serving your citizens, their right to live in pursuit of happiness in this land of milk and honey! And for those that stir the pot of alchemy, war, mischief, and witchcraft, cast them out from among you into the sea of the dead!
Apr 26th, 2014
LaFonda E. from Paxton, IL signed.
Mar 1st, 2014
ronald c. from Sheffield, AL signed.
Jan 22nd, 2014
Carol M. from Saltillo, MS signed.
Jan 18th, 2014
ROBERT B. from Nashua, NH signed.
Jan 6th, 2014
robert m. from Charleston, WV signed.
Dec 30th, 2013
Someone from O Fallon, MO signed.
Dec 30th, 2013
Holly B. from Cumberland, RI signed.
Dec 15th, 2013
COLLEEN B. from Kennesaw, GA signed.
Dec 4th, 2013
D m. from Jacksonville, NC signed.
Nov 19th, 2013
Robert P. from San Diego, CA signed.
Nov 12th, 2013
Kelvin H. from Racine, OH signed.
Nov 10th, 2013
Someone from Vail, AZ signed.
Nov 7th, 2013
david r. from Westerville, OH writes:
Obama, Congress & the Supreme Court are all guilty of trying to overturn the Constitution.
Oct 31st, 2013
Robert C. from Orangevale, CA signed.
Oct 24th, 2013
Samuel G. from Findlay, OH signed.
Oct 15th, 2013
Anthony O. from Villa Rica, GA writes:
I suggest you read and abide by this . Any less is treason and tyranny.
Oct 13th, 2013
Someone from Los Gatos, CA signed.
Oct 3rd, 2013
VET. CARROLL W. from Jackson, TN signed.
Sep 20th, 2013
David B. from Charlotte, NC writes:
I am writing to express my displeasure with the way you are handling the upcoming legislation regarding the future of our country. I am tired of hearing from all politicians that they know what the people want. You don't, period. Otherwise there would not be this large debate in Washington about ObamaCare and government spending. If politicians were listening to the people they would know we don't want ObamaCare and the federal government needs to STOP spending more money than they create. Plain and simple, easy to understand for most people, unless you work inside the beltway. Stop thinking about your lobbyist and start actually thinking about the people of the U.S. There is a serious lack of leadership being exhibited now in Washington D.C. on both sides of the aisle. I think you all forget that a minority of people should not drive the majority of politics. Yes, there are people who need help with healthcare, but you should not shove a healthcare plan down the throats of everyone else just help a few! That's what I feel like is happening. The concern for the few is outweighing the needs of the many. Why can't everyone just admit ObamaCare was a mistake and move on. Please!!!!
Sep 19th, 2013
Someone from Charlotte, NC signed.
Sep 17th, 2013
TAMARA Y. from Burlington, IA signed.
Sep 15th, 2013
MARGARET M. from Salt Lake City, UT signed.
Sep 14th, 2013
Aileen H. from Anchorage, AK writes:
You took an oath to protect and serve the Constitution. We need to return to principles of the Constitution. To watch evil and sit and do nothing is more evil. "If you want a vision of the future, imagine a boot stamping on a human face - forever. - Orwell"