RIGHTMARCH: Tell Congress to OVERTURN Obama's
Barack Obama is trying to sneak AMNESTY for Illegal Aliens again ...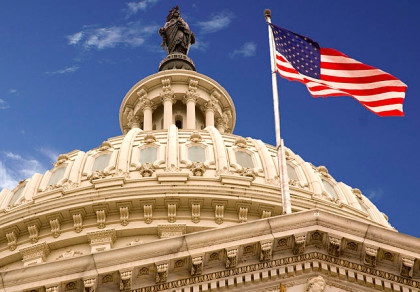 Once again, Barack Hussein Obama is trying to sneak in an AMNESTY program for thousands of ILLEGAL ALIENS!

The Obama regime's U.S. Citizenship and Immigration Services (USCIS), part of the Department of Homeland Security (DHS), has announced that they are going to grant something called "provisional unlawful presence waivers" to illegal aliens who can prove they have a relative that's a U.S. citizen.

YOU READ THAT RIGHT: Obama's DHS is about to give a "Stay In America FREE Card" to any illegal alien who happens to have some distant relative somewhere who actually IS a citizen!

THIS IS OUTRAGEOUS! BARACK OBAMA IS TRYING TO SNEAK IN AMNESTY FOR ILLEGAL ALIENS... AGAIN!

IT'S UP TO YOU AND ME TO STOP HIM NOW! SIGN THE PETITION BELOW AND SEND MESSAGES TO YOUR LAWMAKERS! DEMAND THAT THEY VOTE TO OVERTURN OBAMA'S "SNEAK AMNESTY" RULE!
Post Public Comments
Public Comments (8)
Jun 23rd, 2014
Someone from Hastings, MN writes:
Apr 11th, 2012
Someone from Salem, OH signed.
Apr 11th, 2012
Someone from Salem, OH signed.
Apr 11th, 2012
Someone from Myrtle Beach, SC signed.
Apr 10th, 2012
Someone from Amelia Court House, VA signed.
Apr 8th, 2012
Someone from Bertram, TX signed.
Apr 8th, 2012
James W. from El Paso, TX writes:
People who immigrated through Ellis Island came here with no illusion of the free social services that exist now and expected nothing given to them free. Most of these folks became our great grand parents and became the pillars of the American way. These folks came here not forgetting their heritage, but assimilated into the American way and its' customs. Now, we have people that expect all the free social programs as a right and demand that we Americans assimilate their customs. The financial situation of many states offering social benefits to people whether being a citizen or not has emptied their coffers. Now, the taxpayer is expected to replenish the coffer only to see them drain as quickly as the funds flow in. An example of foreign assimilation is the total disrespect towards our flag. I have witnessed the Mexican flag placed above the Stars and Stripes and in a position of subservience. Recite the Pledge of Allegiance and think what significance the Stars and Stripes represents to Americans who have fought and died for it. I hear the expression "English as a second language" is wrong. When a teacher conducts a class that is bilingual, English-speaking children are held back. The teacher is doing double duty. While patronizing a business, employees speak to me in what they believe to be castellan Spanish knowing that I am Caucasian. I understand what is being said and when offended I tell them and leave.
Apr 7th, 2012
Ken G. from Puyallup, WA writes:
Wanted to give you cudo's for co-signing the HB 204 for a pay cut for all representatives. A little common sense that we need to tighten all of our belts to get this massive debt in line. I would also hope that you would vote to over turn the Amnesty Rule that the president is trying to sneak through.