RIGHTMARCH: Tell Congress to OVERTURN and DEFUND Obama's Executive Actions!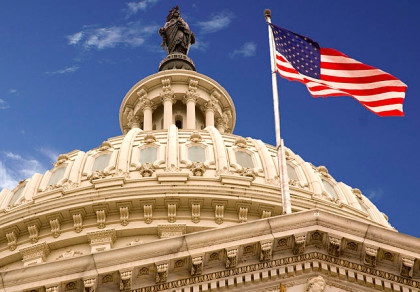 ALERT: Barack Hussein Obama HATES the U.S. Constitution.

There's just no other way to explain what he's doing now: using Executive Power to try to SHRED THE SECOND AMENDMENT.

With the Mainstream Media pushing Obama's anti-gun rights agenda hard, IT'S UP TO US -- patriotic Americans across the country -- to STOP him cold!

By now, you've probably read about the 23 "Executive Actions" that the Obama regime announced, which include:

• Telling doctors to ask their patients -- including kids -- about guns in their homes -- in violation of Obama's own healthcare law.
• Demanding federal access to the details of private gun sales between private parties.
• Waiving medical privacy laws (HIPPA) in some cases so individuals can be reported.
• Make new rules that make it harder for individuals falsely accused of crimes to get their own personal weapons returned to them after they were seized.
• Directing the Centers for Disease Control (CDC) to "research the causes and prevention of gun violence" -- in direct violation of federal statutes that keep the CDC from conducting any research or analysis related to "gun violence," since "gun violence" isn't a disease.
• "Provide incentives for schools to hire school resource officers" -- after crucifying the NRA for proposing exactly the same thing.
• Telling the Attorney General to double-check the categories of "dangerous people" who shouldn't be allowed to own a gun -- remember when Obama's Justice Department declared anyone who is "reverent of individual liberty" to be a potential terrorist, or the infamous 2009 Missouri Information Analysis Center governmental report, which tagged people who display bumper stickers, people who own gold, pro-lifers, or even people who fly a U.S. flag, as potential terrorists?

To top everything off, there's not ONE SINGLE THING in Obama's 23 "Executive Actions" that would have stopped the massacre that took place at Sandy Hook Elementary School. NOT ONE THING! This is ALL just political grandstanding -- nothing more than "kabuki theater"!

Obama and his liberal minions in Washington are doing everything they can to shove gun control down our throats through executive "back doors" -- WE have to do everything WE can to STOP THEM!

TAKE ACTION AND SEND A MESSAGE TO YOUR REPRESENTATIVE AND SENATORS, DEMANDING THEY OVERTURN AND DEFUND OBAMA'S ANTI-SECOND AMENDMENT EXECUTIVE ACTIONS:
SEND YOUR MESSAGE NOW!
Post Public Comments
Public Comments (140)
Oct 7th, 2014
Someone from Painesville, OH signed.
Jun 28th, 2014
jeremy b. from Grand Rapids, MI signed.
Jun 27th, 2014
jonah f. from Prescott Valley, AZ signed.
Jun 23rd, 2014
Someone from Hastings, MN signed.
Jan 9th, 2014
Someone from Old Hickory, TN signed.
Dec 27th, 2013
Robert L. from Old Hickory, TN signed.
Dec 3rd, 2013
Angela M. from Glade Hill, VA signed.
Nov 14th, 2013
randy g. from Upland, CA signed.
Nov 11th, 2013
Someone from Old Hickory, TN signed.
Nov 11th, 2013
Robert L. from Old Hickory, TN signed.