House Conservatives Must Vote Down Rules On All Government-Growing Legislation!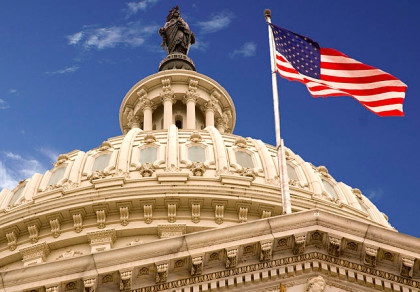 House rules are determined by the majority party and determine what bills are voted on, how much time is allotted to deliberate them, and how to go about the amendment process.
Once the rules are determined, they are voted on – it is usual that the minority party votes against the rules the majority party sets, and vice versa, which lends these votes to be divided on party lines.
Arizona Rep. Matt Salmon notes that fiscal conservatives too often vote in favor of the rules for bills they would otherwise never vote in favor of, which actually aids the bills in the long-run by placing them up for a vote.
This is why Rep. Salmon explicitly pledged the following:
"From this point forward, I will vote against the rule for bills that increase spending without offsetting spending cuts and encourage my other conservative colleagues to do the same. Similarly, if House leadership brings any more bills to the floor without first securing the support from the majority of the GOP conference, I will take the same action. If enough of my conservative colleagues in the House join me, we can unilaterally put an end to the growth of government that is moving us closer to Greece-like fiscal calamities."
The Arizona Rep. adds that he is willing to challenge GOP leadership over spending issues because his "allegiance will always be to the Constitution and the American people first and foremost, not to [his] political party."
Rep. David Schweikert was the first to join Salmon in his efforts to limit government, stop spending, and defend fiscal conservatism.
It's time for all conservative members to make this pledge – we must demand them to do it! If they don't, we know that they are no better than Big Government Democrats in finances.
TAKE ACTION and DEMAND Your Representative to PLEDGE to VOTE DOWN THE RULES on all GOVERNMENT-GROWING Legislation!
Post Public Comments
Public Comments (1,126)
Nov 28th, 2014
Gil C. from Chicago, IL signed.
Jul 19th, 2014
Sherry C. from Fort Lauderdale, FL signed.
Jun 29th, 2014
jonah f. from Prescott Valley, AZ signed.
Jun 23rd, 2014
Someone from Hastings, MN writes:
Founded by geniuses, run by idiots!
May 11th, 2014
ellen r. from Midlothian, VA signed.
Mar 7th, 2014
Carl S. from Newport Beach, CA signed.
Mar 1st, 2014
ronald c. from Sheffield, AL signed.
Feb 15th, 2014
robert m. from Charleston, WV signed.
Jan 18th, 2014
ROBERT B. from Nashua, NH signed.
Jan 9th, 2014
Robert L. from Old Hickory, TN signed.