Urge Congress to REPEAL the "Gun-Free School Zones Act"
Messages Sent So Far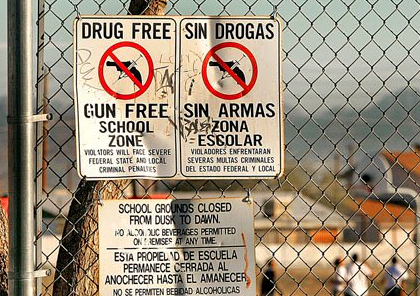 The federal government has been effectively banning the Second Amendment at public schools since 1990...

They accomplished this with the passage of the "Gun-Free School Zones Act" (GFSZA).

With the growing number of school shootings, it's incumbent on members of Congress to repeal this legislation right away.

Fact is, "Gun Free-Zones" are nothing more than "Second Amendment-Free Zones" where the innocent are prohibited from self defense under law.

Take action now and urge each of your Senators and your House member to repeal the "Gun-Free School Zones Act" and stand up for safe schools -- add your ZIP code below to proceed to the free, personalized petition.

*This petition expressly supports the "Safe Students Act," sponsored by Rep. Thomas Massie (R-KY), which fully repeals the GFSZA with all of its amendments.
First, Enter Your Zip Code