Tell Congress: INVESTIGATE the Murder of Seth Rich!
The same month that WikiLeaks released thousands of DNC emails regarding the Clinton campaign and primary vote-tampering, Seth Rich was murdered.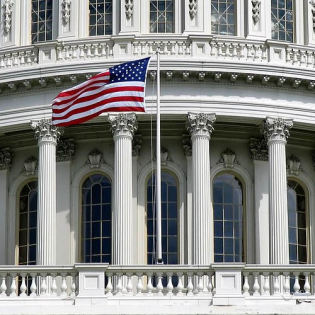 The same month WikiLeaks released thousands of DNC emails exposing corruption inside the Clinton campaign and the DNC, Seth Rich was murdered.

Twenty-seven year old Seth Rich worked in IT for the DNC. He had access to voter files and sensitive DNC information... the same kinds of data that WikiLeaks made public within weeks of his death.

The police called the event a botched robbery, yet Rich's wallet, watch, and phone remained on his person when he was found dead on the 2100 block of Flagler Place, July 10.

While a life lost is a tragedy in and of itself, the curious murder of Seth Rich has raised questions that are of a national concern.

What if Rich was the source who provided WikiLeaks the DNC emails and data? What if Rich's murder was to terrify other whistleblowers into silence so that DNC-Hillary machine isn't further exposed?

Right now, the stakes are too high to let this story fade into history. We need to demand Congress to call a special investigation into the murder of Seth Rich -- not only for his family, but for the nation at large.

We must know the truth.

TAKE ACTION! Sign the petition and urge your Representative and Senators to take action on this -- DEMAND an investigation now!
Post Public Comments
Public Comments (1,687)
Apr 2nd, 2017
Derrick D. from Southfield, MI signed.
Mar 31st, 2017
Laura W. from Etna, WY signed.
Feb 19th, 2017
Jim H. from Englewood, CO writes:
Why are there so many deaths in Clinton's circles?
Jan 26th, 2017
victor m. from Maitland, FL signed.
Jan 26th, 2017
James L. from Roundup, MT writes:
Jan 25th, 2017
Someone from Encinitas, CA signed.
Jan 21st, 2017
Fred W. from Sun City, AZ signed.
Jan 6th, 2017
Ed D. from Woodbridge, VA writes:
Investigation should be conducted at the state level as federal agencies can't be trusted.
Jan 6th, 2017
Anthony R. from Union, KY writes:
Team Mitch you worthless piece of******, get off your lady*****and do something about the ACA . I can't afford to buy health minsurence this yyer because I worh and my new Premium is $1,200.00 per month and a $7,000.00 deductible . All because I am one of the 48% left working in this country . I don't want to hear lwe can't , you can and you will , it makes no difference this is your last term , I will do every thing possible to dethrone your worthless ass.
Jan 4th, 2017
Gayle V. from Folsom, LA signed.