Tell CBS: Talk About the Benghazi Cover-up!
The Mainstream Media have become lapdogs, rather than the "watchdogs" they are meant to be ...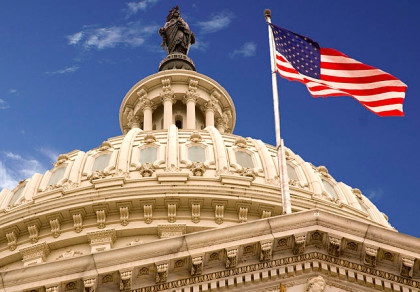 The American People want the Truth.

Sign the petition and send your letters to CBS News and demand that they devote more airtime to exposing the Obama Administration's Benghazi cover-up.
Public Comments
Nov 13th, 2012
sandra g. from Pittsburgh, PA writes:
THE PAST FEW YEARS YOU HAVE BEEN SLIPPING ON INFORMING THE PUBLIC. AT THIS POINT IN TIME IT IS HOPEFUL THAT YOU WILL PICK UP ON MORE OF THE LATEST HAPPENINGS LIKE THE BENGHAZI COVER UP THAT HAS BEEN GOING ON. THANK YOU.
Nov 12th, 2012
coleen h. from Catawissa, PA signed.
Nov 12th, 2012
Someone from Denver, NC signed.
Nov 11th, 2012
Someone from Kemah, TX signed.
Nov 11th, 2012
Someone from Kemah, TX signed.
Nov 10th, 2012
Dorothy S. from Stuart, FL signed.
Nov 9th, 2012
Sharon K. from Phoenix, AZ writes:
NO MORE COVER-UPS! We demand the truth NOW!
Nov 9th, 2012
Seth R. from Pittsburgh, PA signed.
Nov 9th, 2012
melinda a. from Tomball, TX signed.
Nov 8th, 2012
Linda M. from North Little Rock, AR signed.
Nov 8th, 2012
Aileen H. from Anchorage, AK writes:
Not only do we have four Americans slaughter while NO one has their backs, with a statement by Penetta that "he didn't know the condition on the ground" although they had live coverage and the comment he couldn't send in the military they might get hurt. What an insult to our forces that train every day for these conditions and then the lies for two weeks on the media, United Nations, apologies to the terrorist, the president lying in the debates and the vice president doing the same. Did I move to a dictatorship where the news media is given the script and aren't allowed to tell the truth or what is the DEAL HERE. The United States is now on a slippery slope it will never recover from and in large part to the complicity of a silent main stream media.
Nov 8th, 2012
Misty J. from Mesa, AZ writes:
Title 18 of the U.S. Code defines treason: "§ 2381. Treason. Whoever, owing allegiance to the United States, levies war against them or adheres to their enemies, giving them aid and comfort within the United States or elsewhere, is guilty of treason and shall suffer death, or shall be imprisoned not less than five years and fined under this title but not less than $10,000; and shall be incapable of holding any office in the United States. (June 25, 1948, Ch. 645, 62 Stat. 807; Pub. L. 103–322, title XXXIII, § 330016(2) (J), Sept. 13, 1994, 108 Stat. 2148.)"
Nov 8th, 2012
edward b. from Stuart, FL signed.
Nov 8th, 2012
Someone from Williamsport, PA signed.
Nov 8th, 2012
Someone from Tulsa, OK writes:
I don't watch anything on CBS anymore you are all liars and deceivers, what happened to ethical journalism where you just reported the facts and let the viewers decide, there will be a backlash when the SHTF and the American people will remember the liars and when you stand before the judgement seat of Christ you will have no place to hide your lies then I pity you and your lack of moral fiber to tell the truth. Remember if we don't learn from history we are bound to repeat it, one of the first things hitler did after he disarmed the people was kill freed.om of the press By the way oblama is white, born in Kenya, real name is barry and a muslem. Report the truth
Nov 7th, 2012
Someone from Ilion, NY writes:
Stop suppressing information detrimental to Obama. It's time to report the Benghazi facts fully & completely. Your job is not to defraud us of information vital to the public's interest. Your failure to continuously report on Benghazi makes you complicit in the deaths of 4 Americans and the illegal gunrunning operation that caused it. Give up state-run status or shut down.
Nov 7th, 2012
Someone from Ray City, GA signed.
Nov 7th, 2012
James S. from Herkimer, NY signed.
Nov 7th, 2012
Margaret I. from Lake Saint Louis, MO writes:
The mainstream media's silence on Benghazi is, indeed, borderline treason. The failure of CBS to inform the citizens of this country about the Benghazi cover up makes them not only complicit in it, but accessories to the crime! Abraham Lincoln once said, "You can fool some of the people, some of the time, and some of the people all of the time; But you Can't Fool All The People All The Time. Too many Americans have learned about Benghazi, no thanks to you. The American people will not forget who abandoned the Americans in Benghazi, and is was not just the President. CBS and the rest of the mainstream media also abandoned them!!!
Nov 7th, 2012
John G. from Woodstock, GA signed.
Nov 7th, 2012
Nancy G. from Woodstock, GA signed.
Nov 7th, 2012
Sherree M. from Simpsonville, SC signed.
Nov 7th, 2012
Lourdene V. from Jacksonville, FL signed.
Nov 7th, 2012
Someone from Lansing, KS writes:
I would definitely like to know how the President can explain letting our citizens in Libya die, knowing they requested help a month before the attack. Where was his brain when considering the anniversary of 9/11 and what that means to countries who don't support the US and our policies? Why wasn't more done and why isn't anyone talking about it now?
Nov 7th, 2012
Rebecca B. from Castle Rock, CO writes:
Why the coverup about Benghazi, especially the President's inaction to save those lives during the time of the attack? And before?
Nov 7th, 2012
Christie P. from Milwaukee, WI signed.
Nov 7th, 2012
JOE W. from Salem, VA writes:
You are supposed to be a NEWS reporting agency. Do you NOT consider the murder of 4 American citizens by terrorists NEWS?? And the subsequent lies told to the public by the Obama Administration isn't NEWS either
Nov 7th, 2012
George R. from Austin, TX signed.
Nov 6th, 2012
MARLYN R. from San Antonio, TX signed.
Nov 6th, 2012
Mona F. from Calhoun, TN writes:
Why are you covering up for Obama?
Nov 6th, 2012
Barry W. from Broken Arrow, OK signed.
Nov 5th, 2012
Jerry J. from Miami, FL writes:
CBS should be criminally charged for witholding President Obama's Benghazi 60 Minutes comments.
Nov 5th, 2012
Michelle V. from Rockford, IL writes:
Mr Obama must be held responsible for his illegal actions over the past four years. He has covered up so much and the mainstream media is bound to not informing the public.
Nov 4th, 2012
Joseph M. from Bethlehem, PA writes:
Nov 4th, 2012
Someone from Washington, DC writes:
Remember in 2008 when Obama said he would have a transparent government? What happened to that? It's time for all secrets to come out the closet and this is a great start!
Nov 4th, 2012
Someone from Pittsburgh, PA signed.
Nov 4th, 2012
Someone from Mount Laurel, NJ writes:
HOW DO YOU SUPPORT A SUBVERSIVE PERSON LIKE OBAMA???? TELL THE TRUTH ABOUT HIM SO THE COUTRY WILL KNOW THE TRUTH!!!!! HE DOES NOT DESERVE THE HONOR OF BEING PRESIDENT FOR SO MANY REASONS BESIDES BENGAZI
Nov 4th, 2012
Brian G. from Chesapeake, VA signed.
Nov 4th, 2012
Rachel S. from Seattle, WA writes:
Show us the mainstream media isn't complicit. The fact that this travesty is not front and center is borderline treasonous.
Nov 4th, 2012
Someone from Boone, NC writes:
START TALKIN .....LIBTURDS.