Stop Sharia in America: Tell Leaders to Reintroduce H.R. 973
What is H.R. 973? This is a simple, short bill designed to protect Americans from being forced under laws which we did not enact, but were enacted by foreign powers or foreign peoples.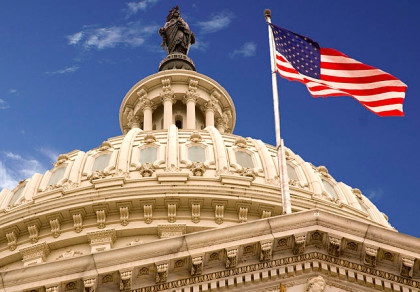 Sharia law in the United States is a matter of grave, public concern.
That's why Congress must prohibit the use of foreign law in the United States court system.
In the 112th Congress existed a bill that would've done this very thing — former House Resolution 973.
As the "Islamization" of America is taking place right now, urge your members of Congress to reintroduce former Rep. Sandy Adams' H.R. 973 to keep foreign law out of American courts.
The Constitution must never be subverted!
Public Comments
Jul 11th, 2011
Bob P. from Silver City, NM signed.
Jul 11th, 2011
Gary M. from Pinos Altos, NM signed.
Jul 10th, 2011
charlie g. from Mount Airy, NC writes:
ALL OF YOU PEOPLE ARE OLD ENOUGH TO KNOW WHAT AMERICA STANDS FOR SO BE ABOUT THE BUSINESS OF CARRYING ON THE TRADITION ,,NO CHANGES ,IT IS AN OR ELSE
Jul 10th, 2011
George H. from Jacksonville, FL signed.
Jul 10th, 2011
lisa l. from Valley Village, CA signed.
Jul 10th, 2011
Jeanee' S. from Beaverton, OR signed.
Jul 9th, 2011
Robert B. from Knoxville, TN writes:
This should never been an issue! It seems that the people we elected to protect this nation and the constitution are the problem.
Jul 9th, 2011
Someone from Long Valley, NJ writes:
WAKE UP!!! It's knocking on our door steps!! Oh that's right it's already here creeping up. NO MORE!