RIGHTMARCH: Tell GOP "No Tax Hikes"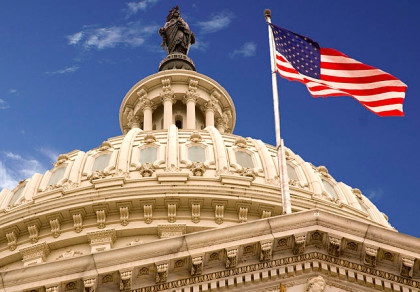 ALERT: The "leaders" of the Republican Party in Congress are preparing to SELL US OUT and RAISE TAXES on Americans -- DESPITE the fact that a many of them pledged to their constituents that they would NEVER vote for a tax hike of ANY kind!

According to the latest reports from CNN:

"Taxes on the wealthy are going up, House Speaker John Boehner conceded on Wednesday in challenging President Barack Obama to sit down with him to hammer out a deal for avoiding the fiscal cliff. The statement to reporters reflected how negotiations on reducing the nation's chronic federal deficits and debt have evolved since Obama's re-election last month. Republicans once opposed to any new revenue in their quest to shrink government now realize Obama's victory and public support for the president's campaign theme of higher taxes on the wealthy leave them with little negotiating leverage."
You read that right: Speaker Boehner is now offering to RAISE TAXES! And he wasn't alone: CNN also reported that, "in addition to Boehner, the entire House GOP leadership team signed onto the Republican counter offer on Monday, including House Budget Committee Chairman Paul Ryan!"

Of course, even the GOP "leadership's" offer to raise taxes isn't good enough for the Democrats:

"The issue right now, that is relevant, is the acknowledgment that if we're going to raise revenues that are sufficient to balance with the very tough cuts that we have already made and the future reforms in entitlements that I'm prepared to make, then we are going to have to see the rates on the top 2% go up," the president said. "We will not be able to get a deal without it."
Don't think for one single minute that the Republican "leadership" won't give in to Barack Obama's demands, and in the end AGREE to raise taxes... UNLESS they hear from HUNDREDS OF THOUSANDS of conservatives from across the country!

They're ALL about to SELL OUT the American people -- unless WE stop them! There's VERY little time, though -- we must TAKE ACTION NOW!!!

TAKE ACTION WITH RIGHTMARCH AND SEND A MESSAGE TO YOUR MEMBERS OF CONGRESS, DEMANDING THEY REJECT ANY AND ALL TAX HIKE PROPOSALS!

Public Comments
Dec 6th, 2012
Someone from Pinckney, MI writes:
You might as well flush the republican party down the toilet....it would lose all credibility and most of us who voted in good faith. Go on over the "fiscal cliff and see if you can't fly! Taking a chance is more inspireing than surrender.
Dec 6th, 2012
Angelina S. from San Jacinto, CA signed.
Dec 6th, 2012
Someone from Pfafftown, NC signed.
Dec 6th, 2012
Denise F. from South Haven, MN signed.
Dec 6th, 2012
Allen C. from Denver, CO signed.
Dec 6th, 2012
Kathy P. from Batavia, OH signed.
Dec 6th, 2012
Kathy P. from Batavia, OH signed.